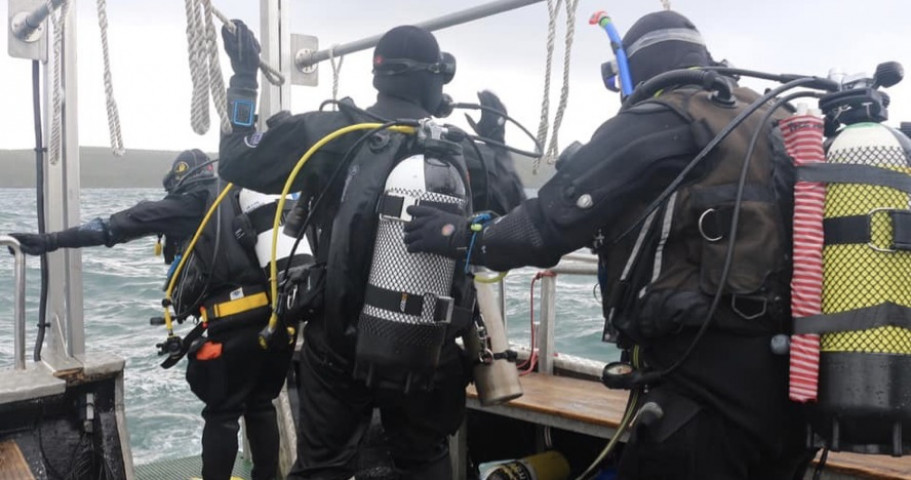 Existing Divers
Already a diver
Are you a qualified scuba diver with PADI, SSI, RAID, GUE or another agency? Great! Come and join our family-friendly club and continue the adventure…
It's easy for qualified divers to dive with BSAC. It doesn't matter who you trained with, if you've never dived in the UK before or you haven't dived for a while – the doors are open to all.
If you have a recognised qualification, you do not have to do any cross-over or further training (unless you want to!). If you've been out of the water for a while, Mid Herts would be happy to provide some refresher training. And if you've only dived overseas before, we'd love to introduce you to UK diving and help with any additional training requirements, such as diving in a drysuit.
Maintain and develop your scuba diving skills with Mid Herts Divers. We organise a variety of diving trips throughout the year, something to suit everyone. In recent years we have been to Scapa Flow, the Scilly Isles, Plymouth, the Farne Islands, Malta and Cyprus, to name a few.
In addition to the dive trips, we have regular social events, and we meet every week at Hatfield pool to provide training and practise scuba skills. Please take a look at our Events to see the dive trips we have planned.
If you did wish to progress your training to gain additional diving skills with us then we can offer many BSAC Skills Development Courses and diver qualifications – all recognised worldwide.
View BSAC equivalent qualifications
Download the Diver training progression chart
Get MORE from your diving...
• Join great people in your area for amazing scuba adventures
• Year-round diving and training opportunities (no need to do further training unless you'd like to)
• Peace of mind liability insurance cover
• Save £100s on dive kit and travel
Contact us to arrange a visit to our club to meet and discuss further what we have to offer!