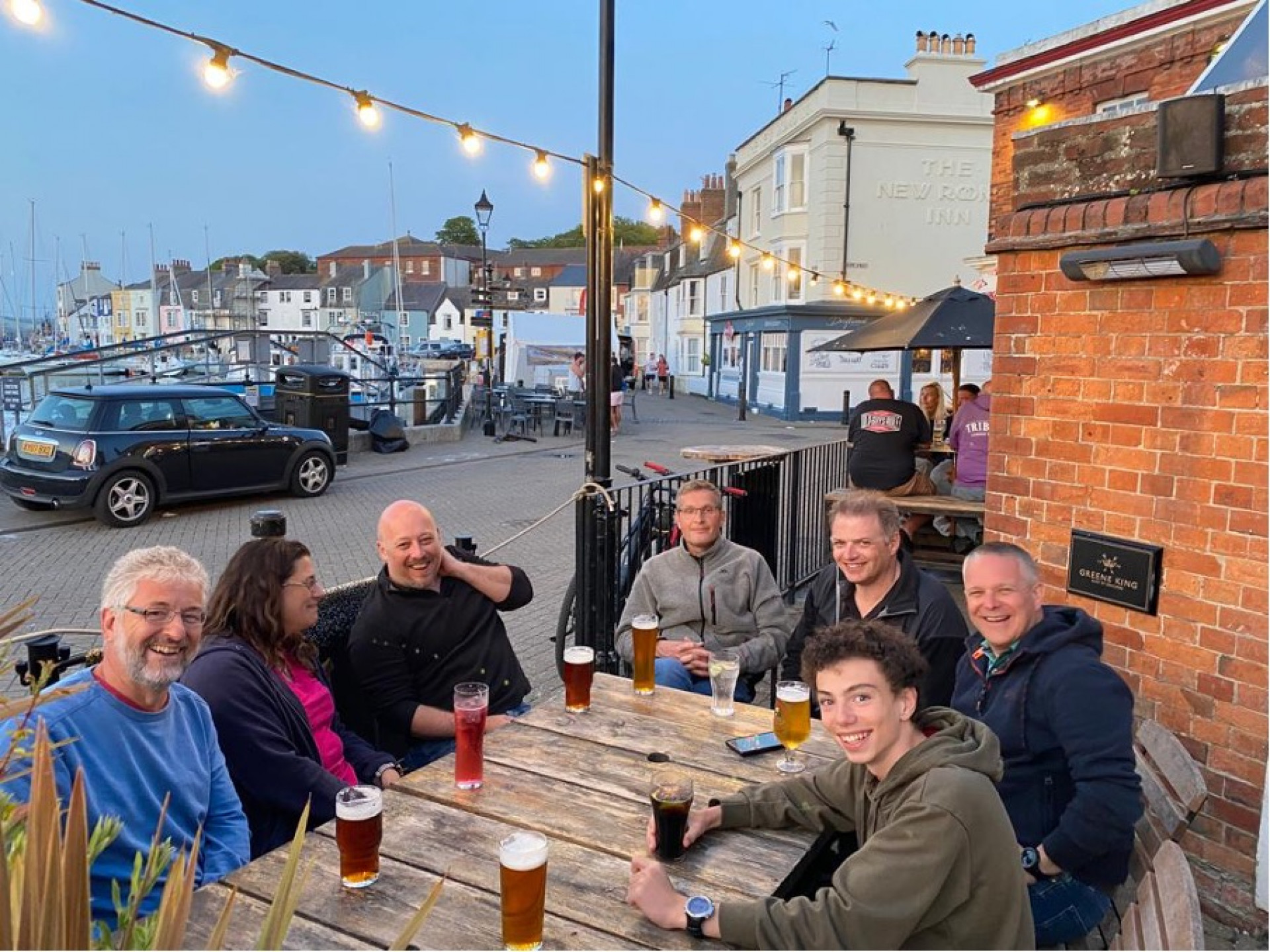 Weekend trip to Portland
June 11th, 2023
The first weekend of June saw a 2-day Mid Herts trip to Portland, with 10 of us diving off charter boat Skin Deep. 
Happily we had a big blue sky  for the entire weekend and although busy from half term day trippers Weymouth was idyllic. Due to an easterly breeze we dived four very sheltered sites to suit the four Ocean Divers we had along, and fortunately we got four good dives with a bit of variety:
Black Hawk (Bow)
The first dive was the Black Hawk in Worbarrow Bay.  This was a WW2 Liberty ship torpedoed on her third voyage off Portland Bill.  She lost her stern there and then but the remainder was towed in the direction of Poole; unfortunately the tow broke and she sank in her present position.
Conditions were pretty good with 8-9m visibility and no tide running.  Although very broken there is a lot to rummage through with various bits of deck machinery, masts and sections of framing offering an excellent habitat for wildlife.  There was a good selection of fish life including ballen wrasse, rock cook, cuckoo wrasse (males well along to their bright blue breeding colours), pouting and others.  Also crabs and even a bunch of squid eggs! 
Anthony earned his nudibranch badge on this dive...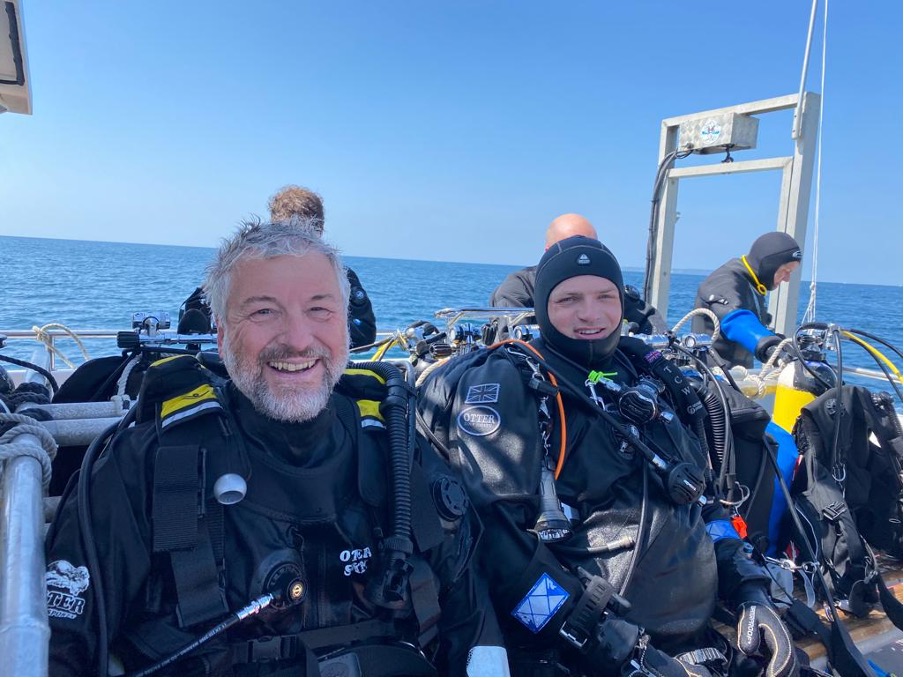 Lulworth Banks
The second dive was a drift on Lulworth Banks at a sporting one knot.   This was a great experience for the newer divers!
The drift took us over patches on shingle, scallop beds and rocky ledges offering a range of habitats.  There was plenty to see including assorted wrasses, loads of scallops (some doing the swimming-false-teeth thing when approached), flounder, sponges, sea fans and a small free swimming conger.  Oh, and a bomb!
(This was actually a large artillery shell from Lulworth Ranges.)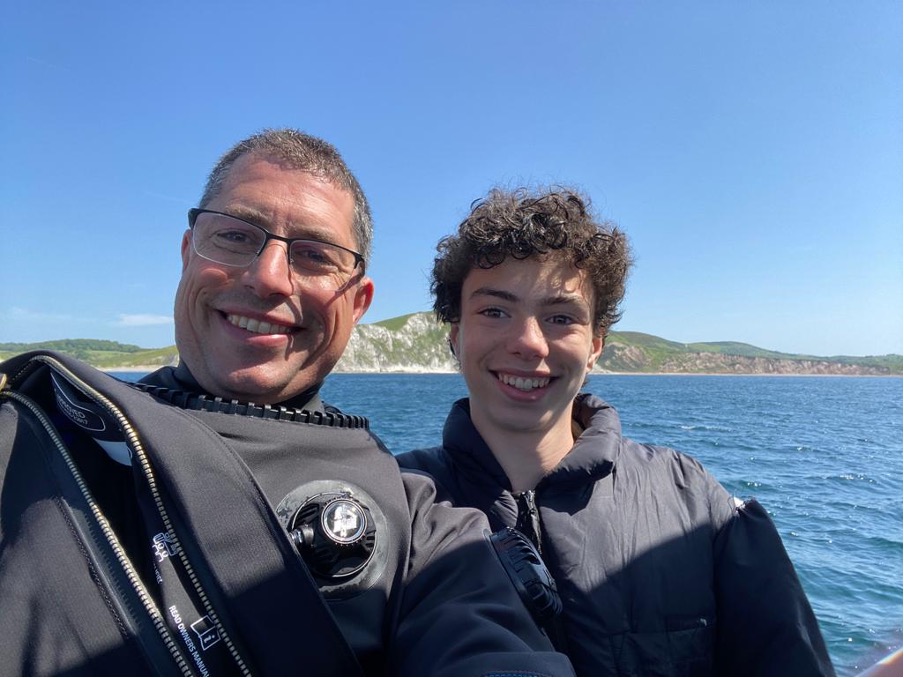 James Fennel
The first dive on Sunday was a steam trawler wrecked in 1920 on the west side of Portland Bill.  The wreck sports a fine boiler (complete with large conger underneath), triple expansion engine and propshaft as well as other assorted wreckage.
Fish life was sparser but there was still plenty to look at.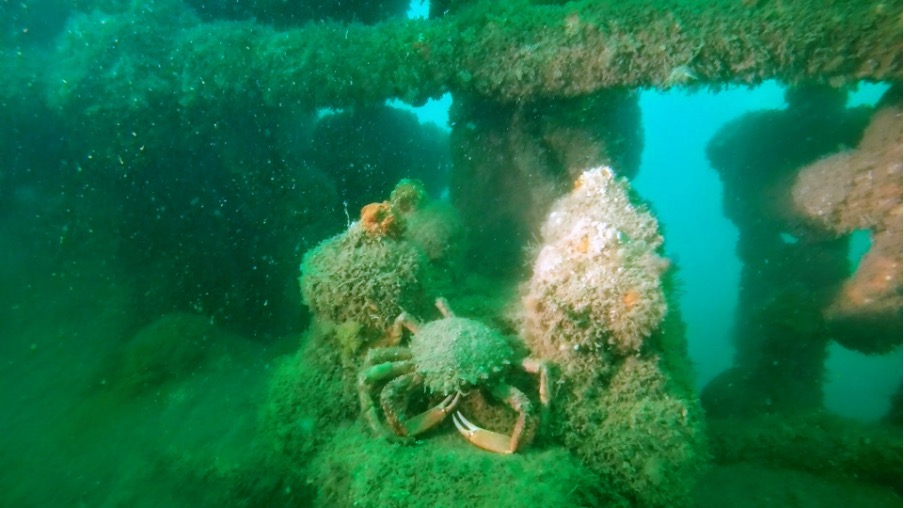 Countess of Erne
This was a former paddle steamer later used as a coal barge in Portland Harbour where it eventually broke its moorings and sank.
There is little superstructure but the wreck does offer a highly enjoyable swim through which runs almost end to end.
Between the dives the skipper Edd deployed his secret weapon - fantastic home made cakes! Obviously, we are now completely sold on his boat.
Above the water we stayed in Weymouth itself for more evening options than Portland.  We were staying on the Esplanade, which is all very Bournmouth-esque sea frontage and sandy beach; but this is only a short walk from the old harbour area which seems like a different town with quaint painted houses and fishing boats.