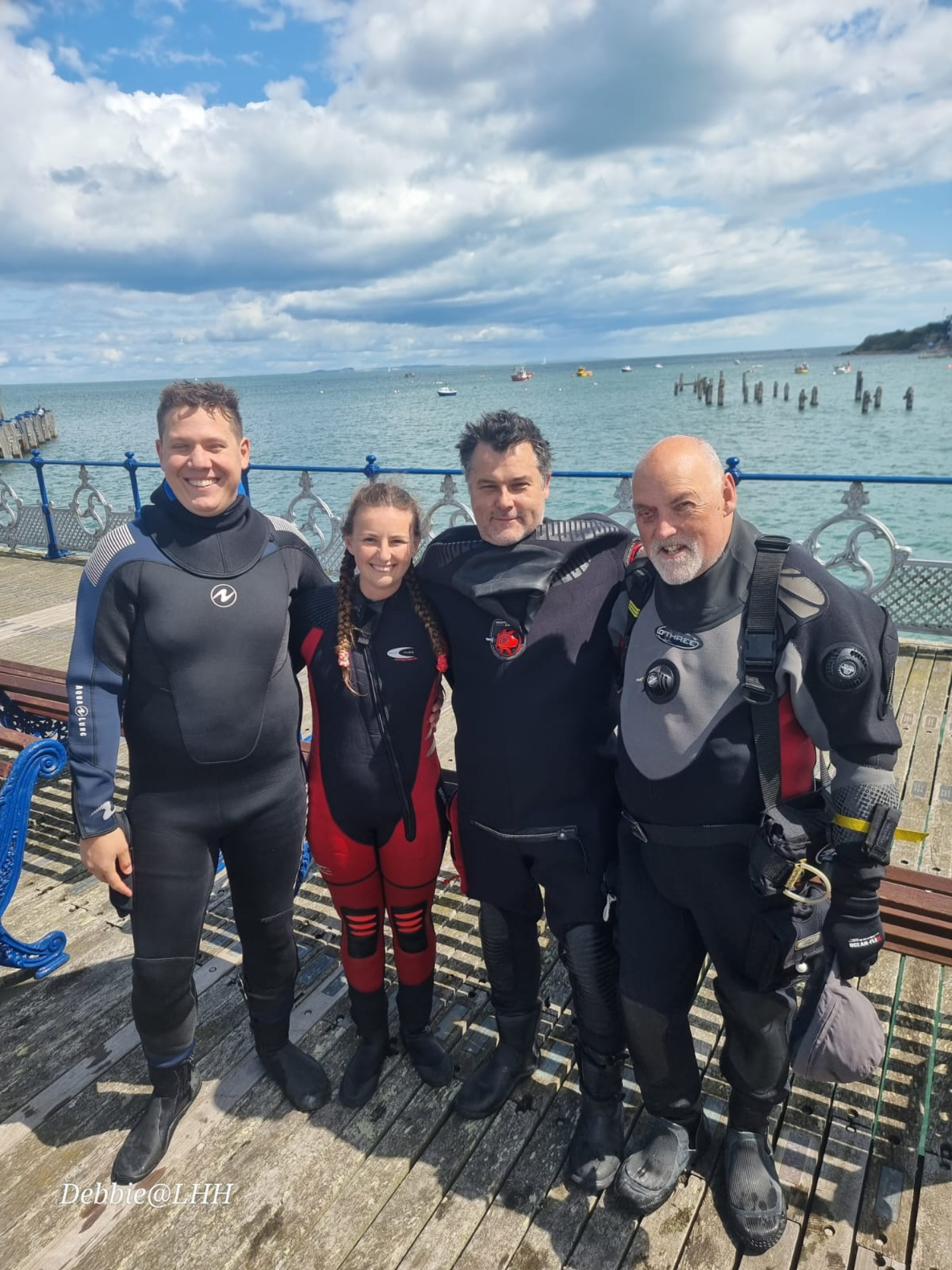 Third Time Lucky
August 10th, 2023
Well, it was third time lucky for Stacy and Brett when they completed their Ocean Diver qualification with a sea dive.
Stacy & Brett had been training with Mid Herts Divers this summer having completed their Ocean Diver pool training, theory and open water training at Arlesey and Stoney Cove. With busy lifestyles, they planned for a weekend in Swanage to complete their sea diving experience.  This was not to be as a storm rolled in, cancelling all boats. Not to be deterred, we booked up for a fortnight later. The weather that week wasn't looking good with yet another storm rolling in. Saturday's diving with Swanage Boat Charters boat MV Mary Jo was again cancelled but a possibility of diving on Sunday after the rain and winds had cleared.
Undeterred after camping nearby, Stacy and Brett were bright eyed and bushy-tailed and together with "uncle" Keith who was also camping, we set off for a dive on the wreck of the Betsy Anna, a trawler and the barge, nearby. We had the boat to ourselves so plenty of space to kit up. Whilst the visibility on the wreck was poor, Stacy and Brett had a good introduction to sea diving and came out bubbling with enthusiasm. 
The sea dive will stand them in good stead for when Stacy and Brett go to the Red Sea and dive there in October as part of their honeymoon. 
Pictured are L-R Brett, Stacy, Keith & Clive