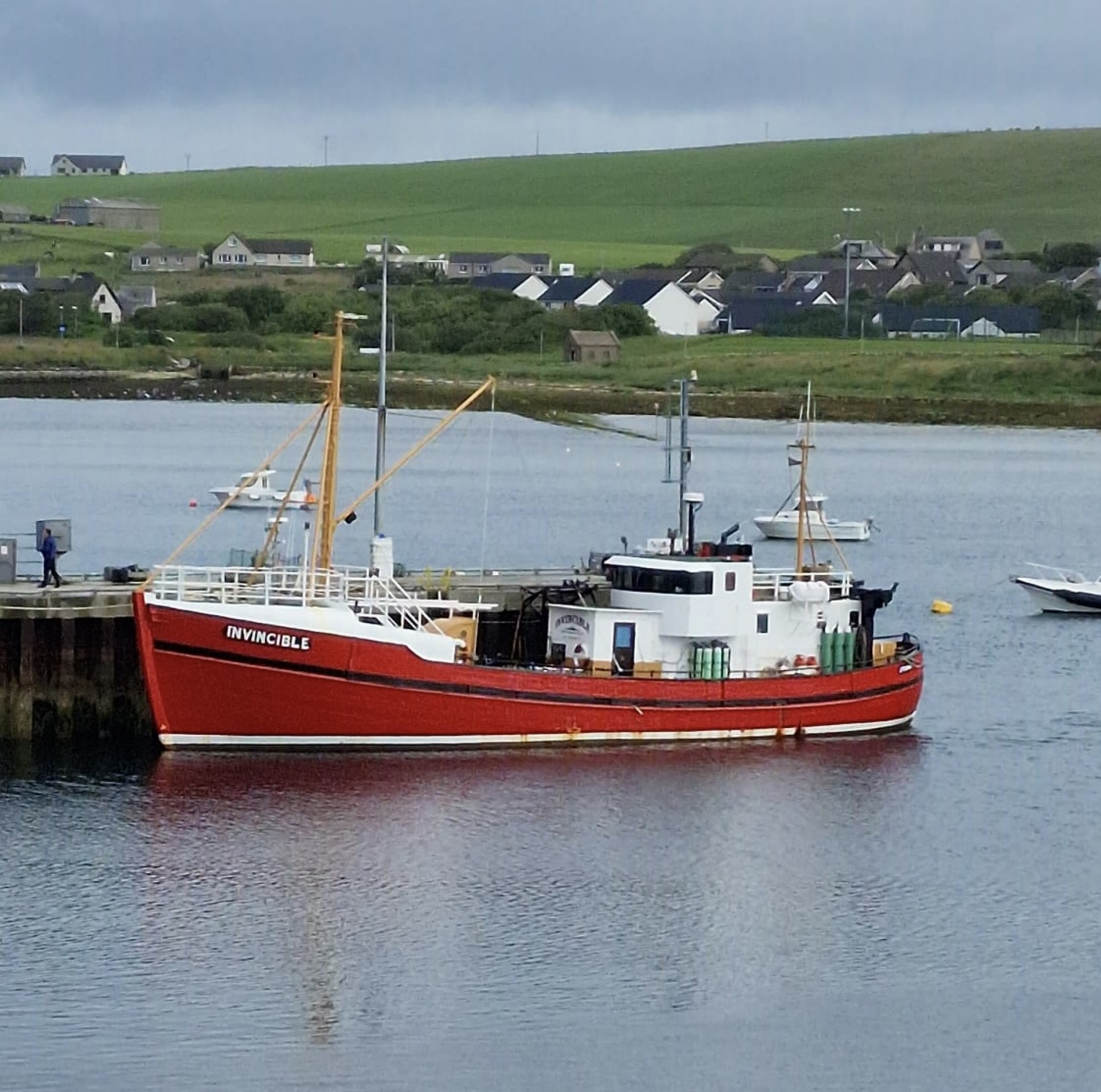 Scapa Flow
July 18th, 2022
MHD dive the wrecks in Scapa Flow
A group of twelve divers made the long journey to Orkney to dive the remaining wrecks in Scapa Flow. Some decided to drive through the night, others during the day staying overnight in Inverness, before making the journey up to Scrabster in the morning. This was a particularly scenic and pleasant drive, with stunning views into the mountains and of various lochs. From Scrabster the ferry takes you to Stromness, where the dive boat is moored.
Even though the weather in England was forecast to be very sunny and warm, things were different where we were headed! We were slightly concerned about the force 8 gale that was being predicted, but we were quietly confident we would still get all ten dives in. Apart from the great wreck diving available, Scapa is also known for being a natural harbour, which was why it was used as an anchorage for naval vessels during the war.
Most of the divers were staying on the Invincible, a liveaboard boat, but some chose to camp close by. This freed up a bit more room on the boat and we spread out to make ourselves as comfortable as possible. The bunks were pretty narrow and wooden, so a certain amount of bruising was to be expected after waking up in the morning! The campers had issues of their own, having to get up during the night to re-peg their guy ropes so their tents didn't blow away!
We dived all but one of the high seas fleet, including SMS Coln, SMS Karlsruhe, SMS Dresden, SMS Konig, SMS Brummer and SMS Kronprince Wilhelm. We also dived the F2 escort boat & YC21 Barge which are joined by a rope, and the Tabarka blockship as the final dive of the week. The viz was pretty good the whole week, we only had one day where the wind picked up and was making the conditions a little tricky.
The boat was back on the mooring most days by 2pm, so we had the whole afternoon to go exploring. We visited various attractions on the island, including Stones of Steness and the Ring of Brodgar, Skara Brae, Scapa Brewery, Kitchener Memorial and the Churchill barriers, to name a few.
The Wireless Museum is also worth a quick visit, where you can breathe in the nostalgia of radio from over the years, from the grand designs of the 1930s to the compact transistor radios of today.