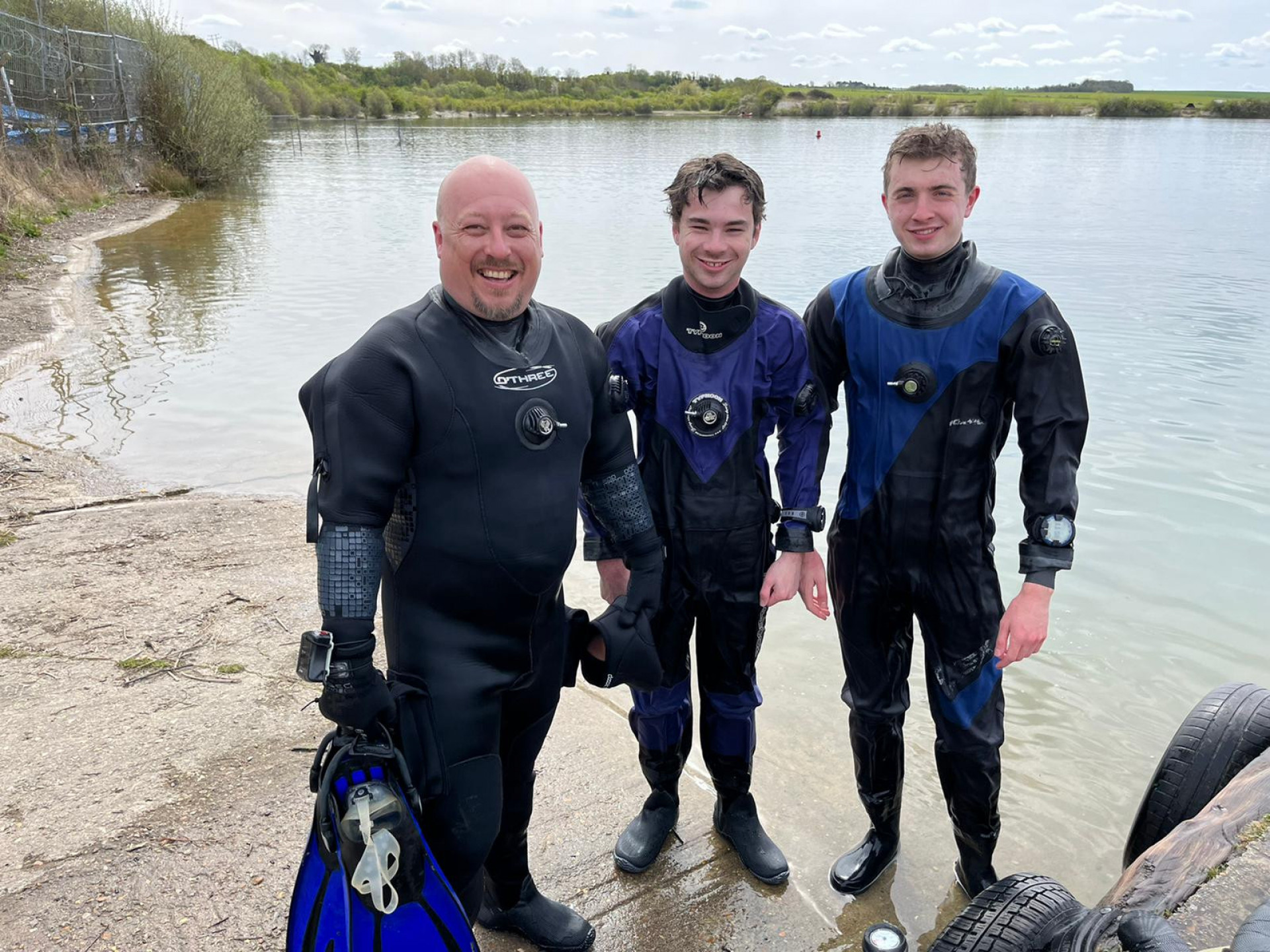 Mid Herts Divers Qualifies its first Advanced Ocean Divers
May 2nd, 2022
Following BSAC's announcement of the new Advanced Ocean Diver grade as a part-way route from Ocean Diver to Sports Diver grades earlier this year, Mid Herts Divers qualified our first group of 3 Advanced Ocean Divers, Bev Bates, Ben Semple and Kieran McKinna.
Shown here are Ben (R), Kieran (C) with Chris Jiggens (L) their Instructor who took Ben & Kieran for their final skills sign-off.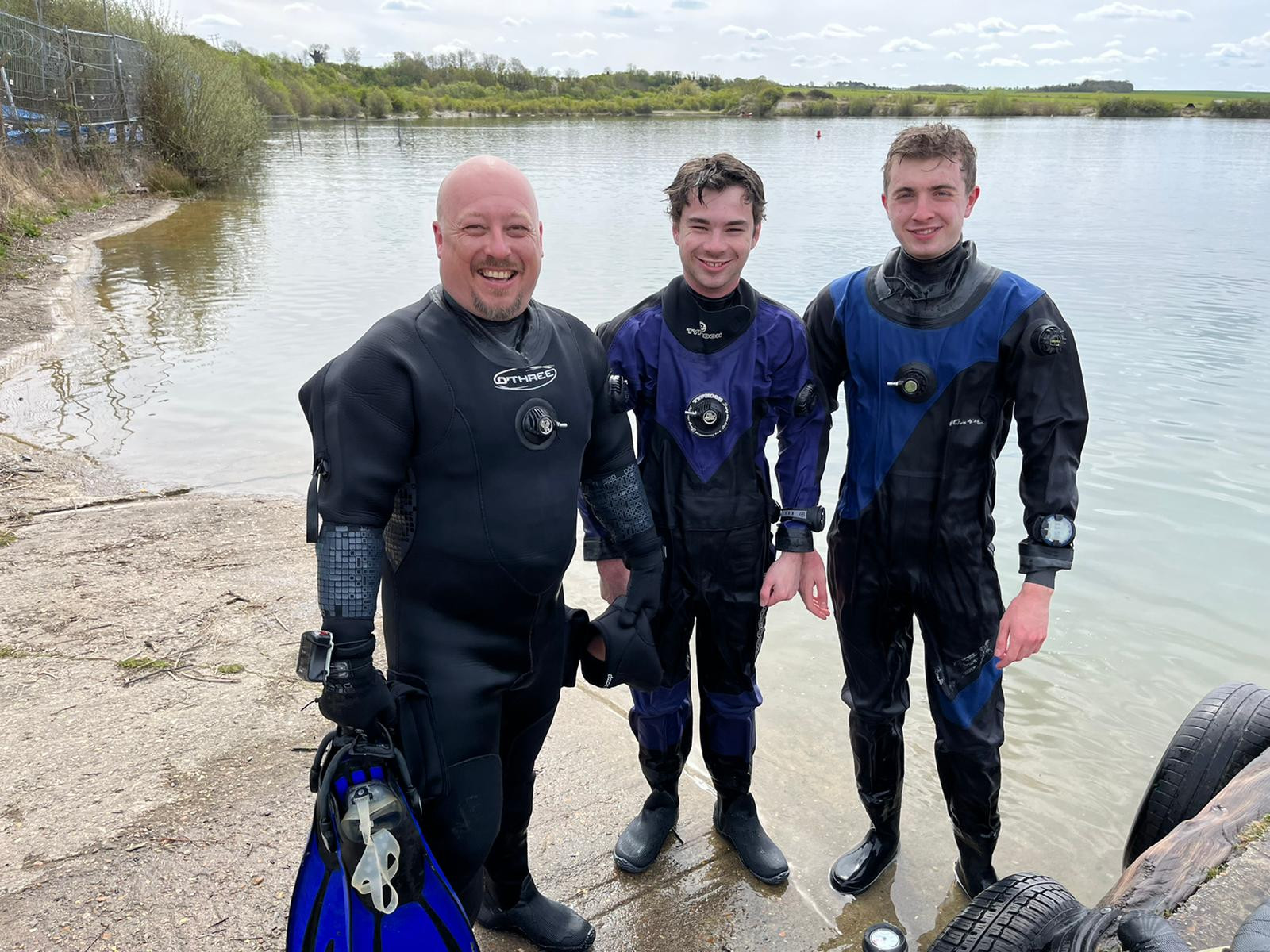 Congratulations Bev, Ben & Kieran!