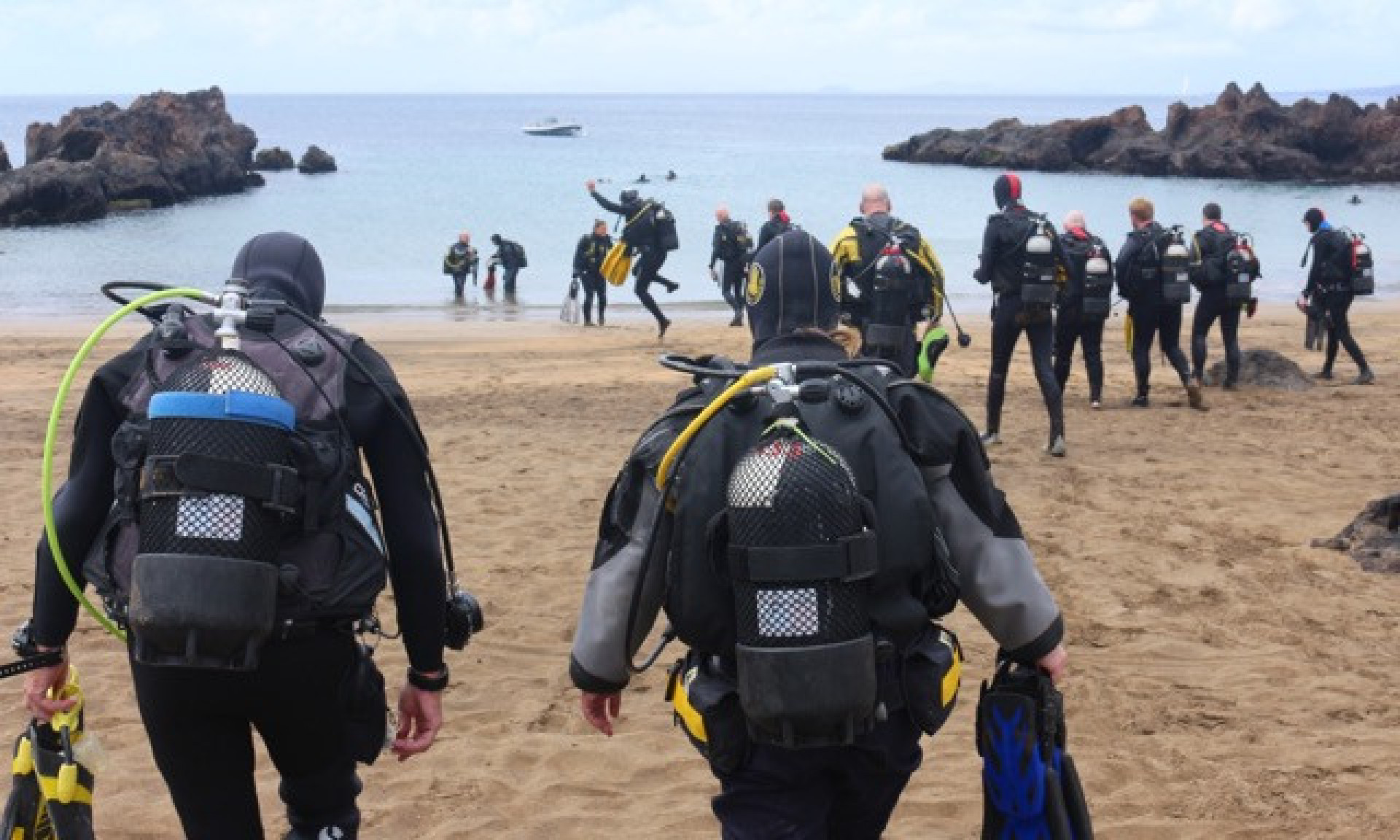 Lanzarote Spring Trip
March 25th, 2022

The end of March saw Mid Herts Divers setting off for a few days in the sun to do some warm water diving. There were 14 on the trip, including 3 non-divers. 2 completed their Ocean Diver training and 2 completed most of their Advanced Ocean Diver training, only thwarted by high winds on the last day!
Four went for an extended week/10 days package holiday whilst the remainder just went for 5 days that allowed us to get six dives in at Puerto del Carmen, only a short distance from the airport. Safari Divers were great hosts arranging Ocean Diver referrals, accommodation and equipment hire.
As well as the mainly shore diving, we managed to get in a RIB dive to explore some of the old harbour wrecks. Depths encountered were from a shore wade-in and down to 30m. Visibility was good, water temperature at 19 degrees compared to 6 degrees back in Arlesey and Stoney Cove. Angel sharks, rays, cuttle fish, octopus and the rarely seen sea-horses were seen.
A great trial trip for Mid Herts Divers to get newer members trained up whilst the UK waters were still cool and for experienced divers to just enjoy the sun & diving. An added bonus was a great social event with everyone getting together for local sight-seeing, runs and evening restaurant visits,