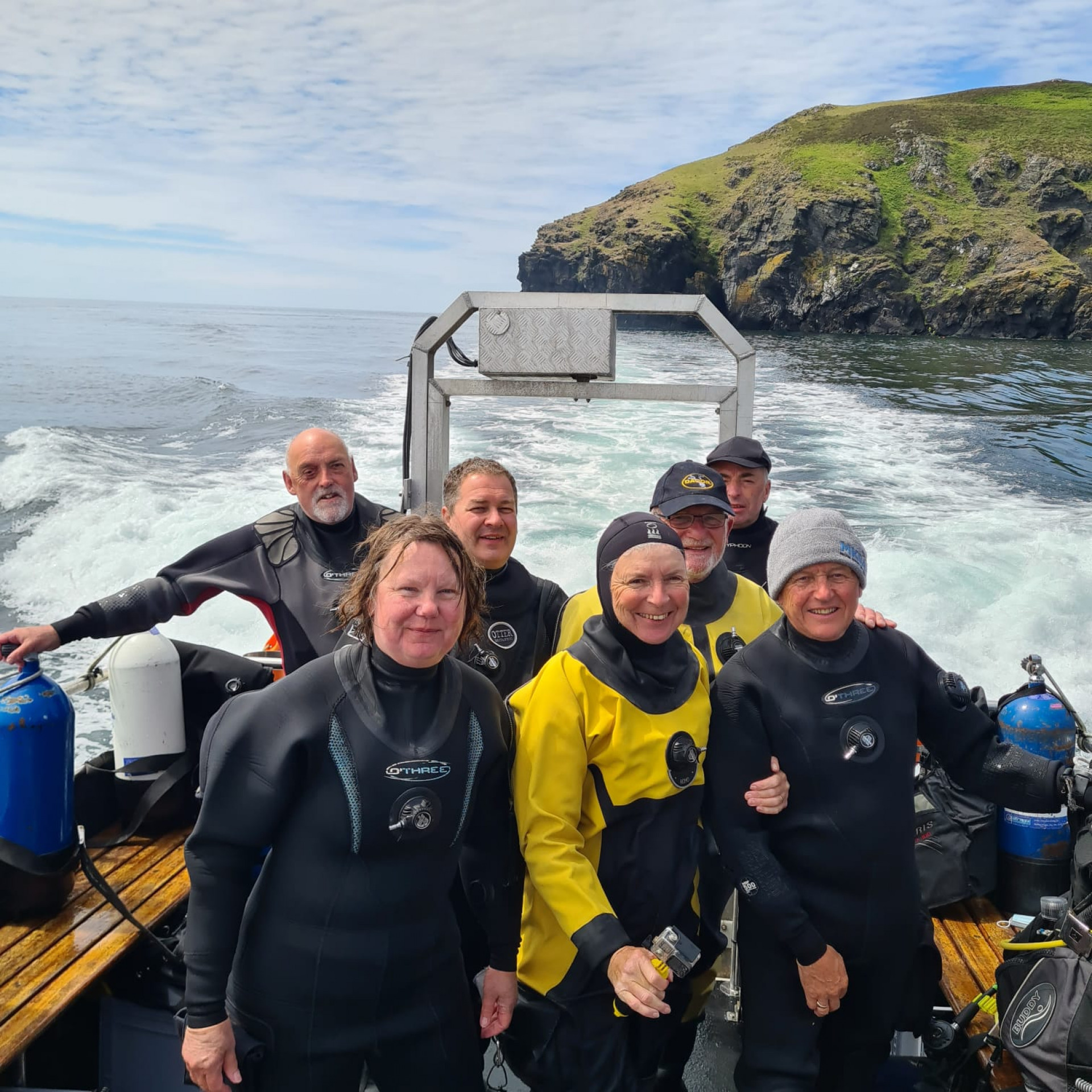 Isle of Man Trip
June 18th, 2022
Isle of Man Trip - Seals, Scallops, Razorbills but no Basking Sharks!
At last, after 2 years of waiting, we managed to go diving in the Isle of Man, a dive venue on our bucket list! This was a joint dive with MHD, Milton Keynes and Dunstable clubs and a test to inter- club cooperation. 
Plenty of seals to see, razorbills both above and underwater - take a close look at the bird "swimming" between the divers. 
We sampled the local cuisine and brewery output most nights but one night after a scallop dive, we had a fishy feast,  bringing out the Rick Stein celebrity chef in a few of us.
Diving was from Isle of Man Diving Charters boat, very fast and comfortable based in Port St Mary.  Visibility great, water temperature slightly cool and with the TT races just finished, not crowded at all.
There were reports of Basking Sharks earlier but none turned up while we were there.
A great week's diving!