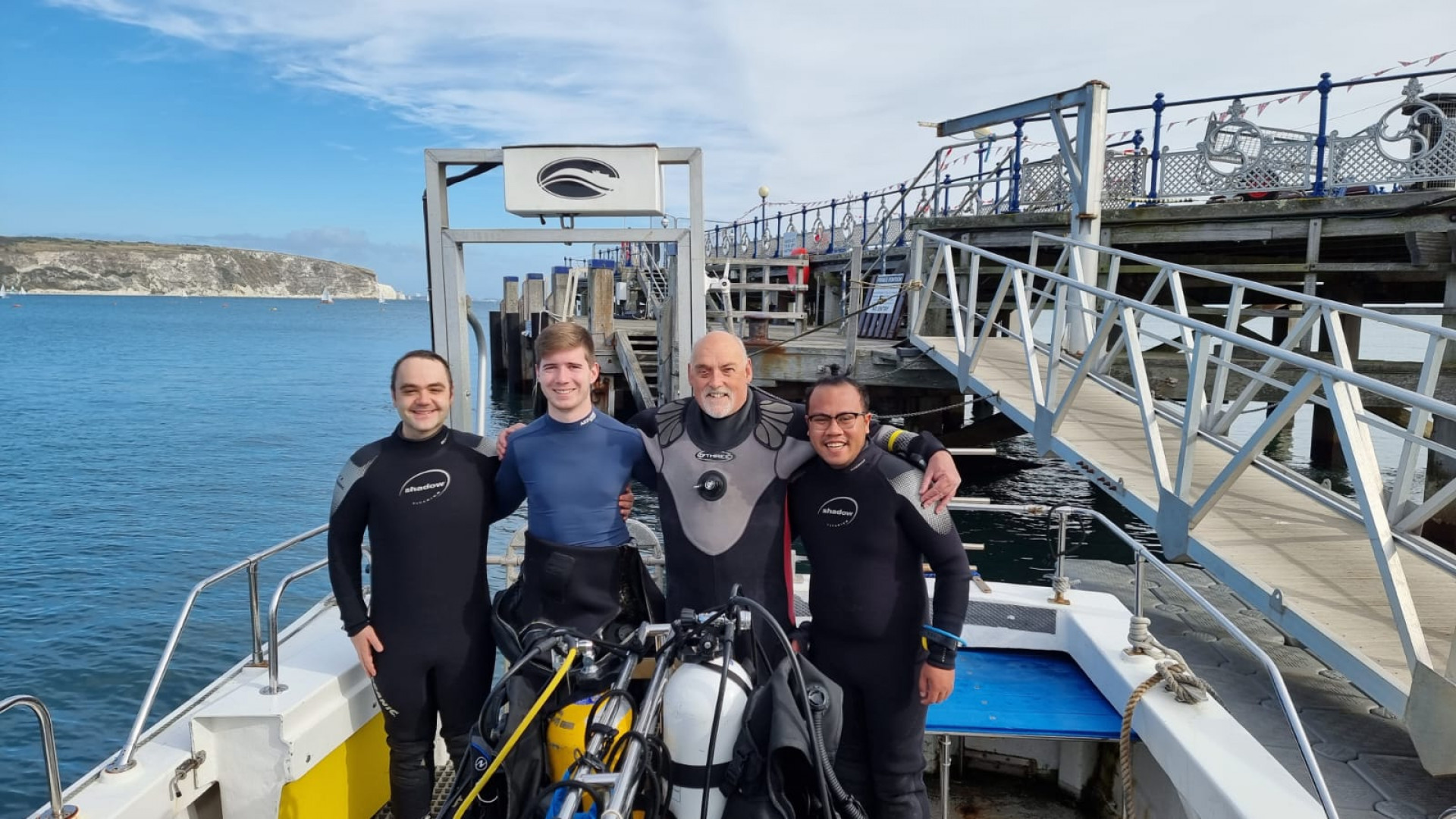 Congratulations to our latest Ocean Divers
November 7th, 2022
Well done Nathan Dolyba and Anthony Gaunt who completed their Ocean Diver qualification with a sea dive off Swanage.
It was second time lucky after the previous planned trip was called off due to high winds. We were lucky to get in on the second occasion and had to be flexible with our timings. We dived on the wreck of the Betsy Anna, a trawler sunk in Swanage Bay alongside the wreck of a barge. 
Visibility was moderate and we came across a large, rarely seen John Dory fish so that was an added bonus.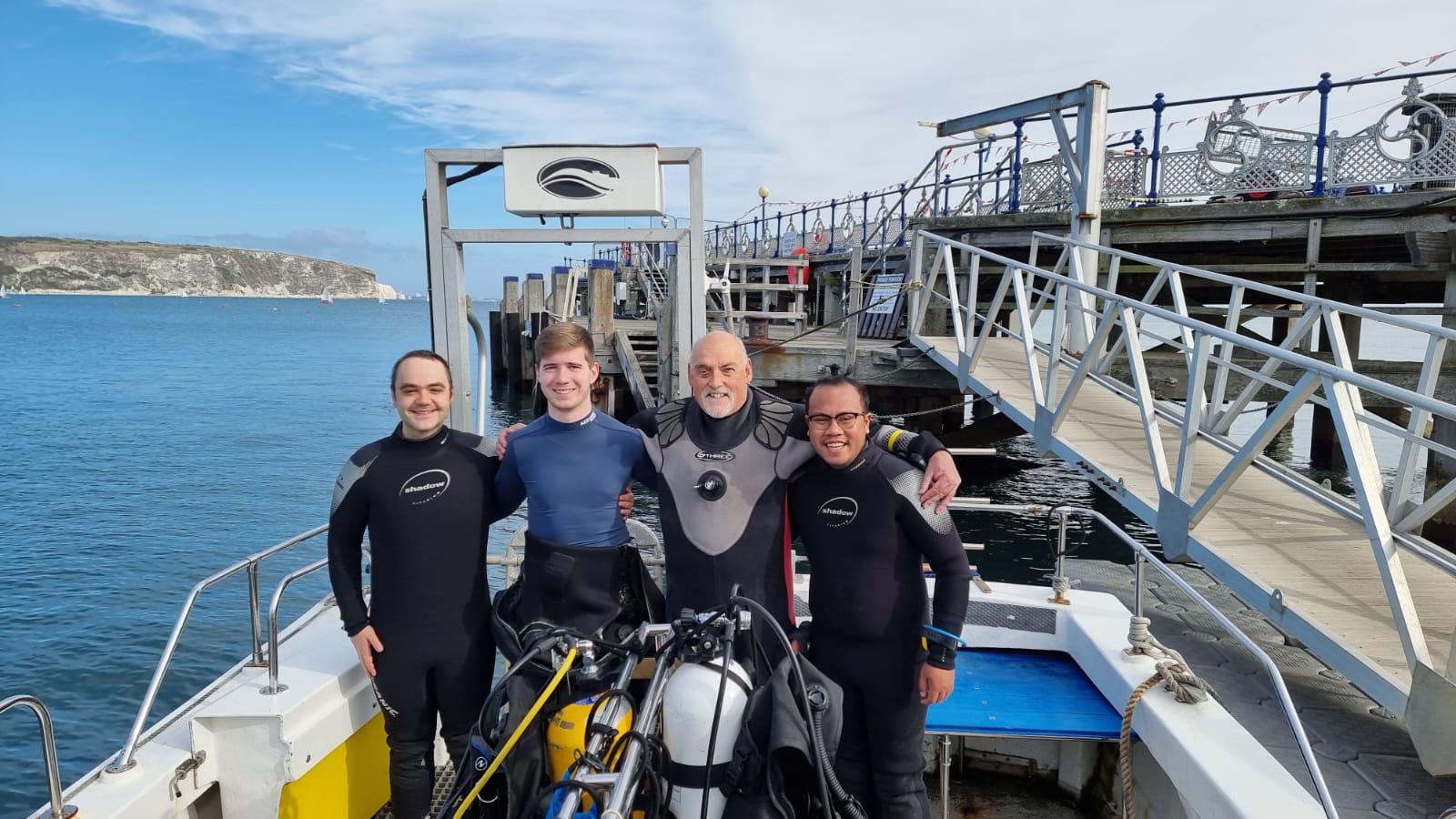 A great skipper in Bryan with Swanage Boat Charters and because the weather was unpredictable, Nathan, Anthony, Dairmuid and Clive had the boat to ourselves.