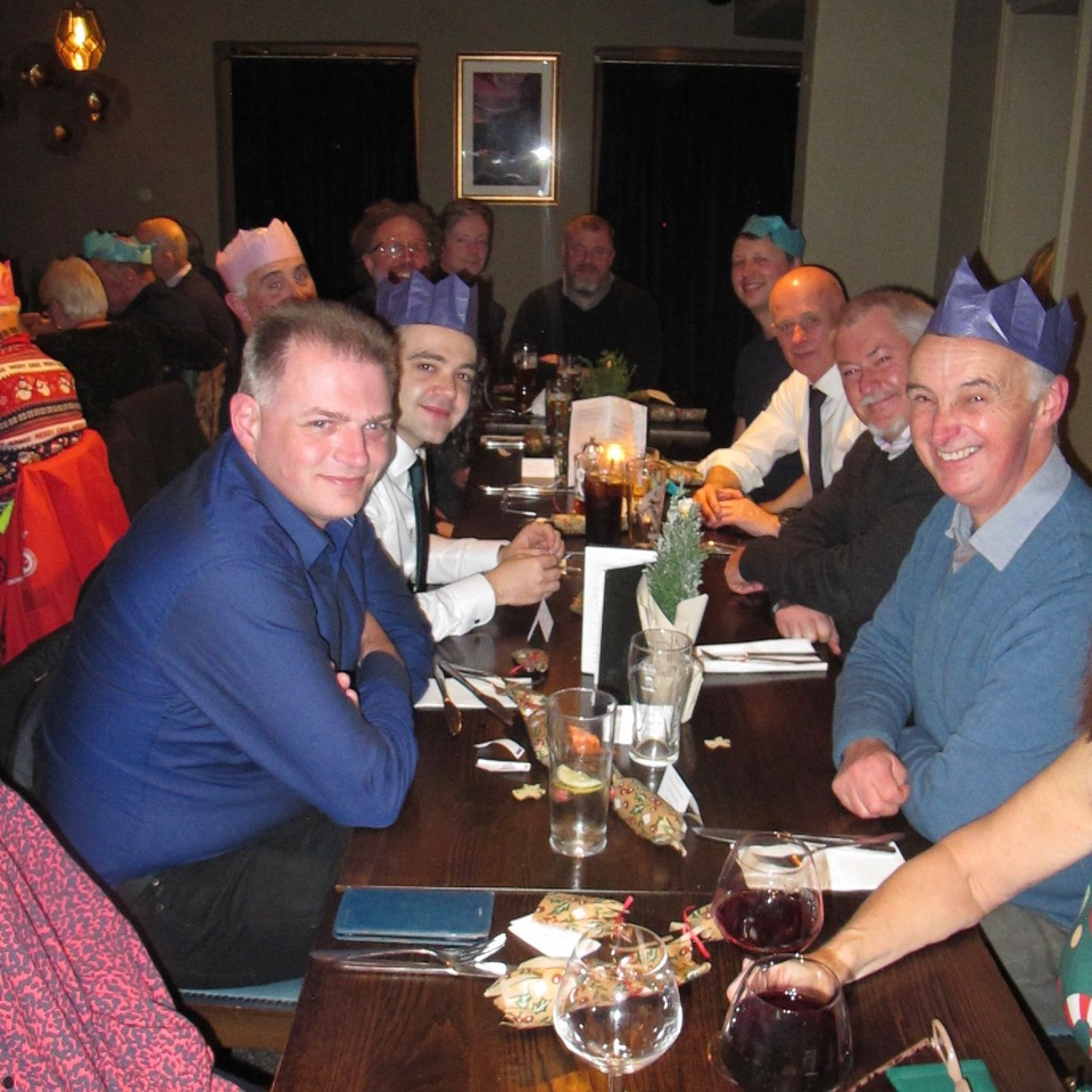 Christmas Meal at the Red Lion
December 28th, 2022
We decided to have the Christmas meal this year in the Red Lion pub on Digswell Hill. It was a great turnout and we took over the big section at the bottom of the restaurant. It was nice to see some old faces and many of the new members that joined this year.
I think we planned the date well before we knew the World Cup schedule, as it was the same night as the England France game! Most of us turned up a bit early so we could watch the start of the game, but as the TV didn't work in the pub, we had to use a variety of phones to see the action.
After the food we had the usual award presentations including Diver of the Year (well done Charles) and Club member of the year (Russell – well done me!) and some wooden spoons (bad luck Mark, Ray and Neil).
This year we had some additional awards as a special thanks to Clive, Tanya, Peter and Alan for their continued efforts helping out week in week out at the club. Peter and Alan are now honorary members of the club – well done and thanks guys).